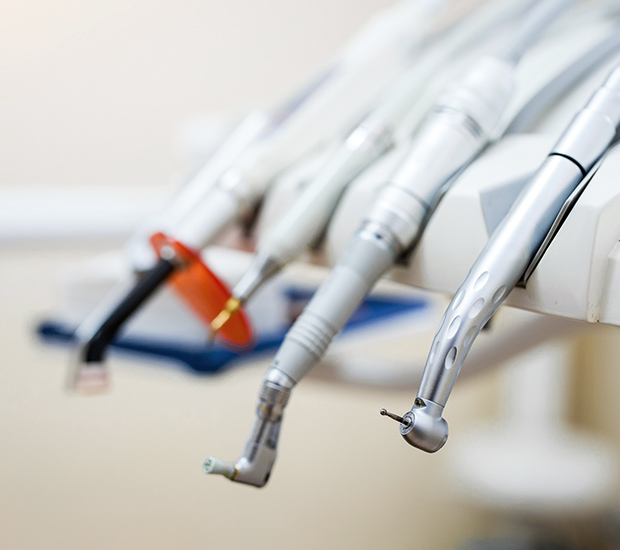 We are here to serve the needs of families living in the Bowie area and provide a wide variety of dental procedures to meet those needs. Dr. Swann and the staff at Gateway Dental Dr. William Swann DDS practice a comprehensive approach to dental care and will make treatment recommendations after a patient's initial office visit. Our additional dental procedures include treating gum disease, Root Canals, Invisalign, Cosmetic Dentist, Sedation Dentistry, TMJ Treatment, Sleep Apnea Treatment and more.
Have you ever considered dental bonding?
At Gateway Dental, Dr. William Swann DDS, often recommends that patients receive a dental bonding treatment as a way to restore a damaged tooth. If you live in Bowie, MD or the 20716 area and are looking for an affordable solution for correcting a chipped, cracked, or sensitive tooth – call (301) 485-7492 to schedule your dentist exam.
As a Bowie family dentist, our goal is to provide the highest quality of dental care and to help our patients maintain healthy and strong teeth. This involves standard preventative care like periodontics and teeth cleaning. As an adult and kids dentist, we recommend that you have your teeth cleaned at least once per year, if not twice. Still, as a cosmetic dentist, we know that there are times where teeth become damaged, and preventative care is no longer enough. This is where dental bonding comes in. This is a tooth-colored substance that can be shaped and hardened to the surface of the tooth. It is a natural looking alternative to dental crowns and dental veneers that is easier to place since the procedure can be completed in one visit. For this reason, dental bonding is frequently used with children and those that need an immediate restoration.
If you have damaged your tooth, we recommend that you schedule an immediate treatment so that you can prevent an infection from setting in, leading to the need for an endodontics treatment. Additionally, restoring a damaged tooth can prevent future dental extractions or natural tooth loss along with the subsequent need for dental implants, dental bridges, or dentures.
We can also use dental bonding to cover dark stains on your teeth when a teeth whitening treatment is not enough. As an Invisalign® dentist, we sometimes use dental bonding as a finishing touch when going through the process of transforming a smile. Given how affordable and convenient this solution is, you no longer need to live with teeth that are damaged or teeth that you do not like. Instead, call us and schedule a dental bonding procedure today.
Dental Extractions
As a Bowie family dentist, we do everything we can to save your natural teeth and prevent the need for dental extractions. In fact, we recommend that you visit our office for a teeth cleaning at least twice a year so that we can remove plaque and bacteria before an oral infection or tooth decay can set in. If we notice that you have an infected tooth, we provide endodontic procedures to treat it. Simultaneously, we offer periodontics for those that are suffering from gum disease. By addressing any health issues that you have, we can help your mouth to stay healthy and reduce the risk that you will suffer from adult tooth loss. In fact, as a kids dentist, we know that preventing adult tooth loss can begin while you are still young. For this reason, be sure to take your kids to the dentist, as well.
Here is what you should know about dental extractions:
If, due to age, infection, or an accident, you do require dental extractions, we can help. At Gateway Dental, Dr. William Swann DDS can gently extract the infected tooth to prevent the infection from spreading. If you live in the 20716 area or Bowie, MD, we invite you to schedule an appointment by calling (301) 485-7492. As a local dentist, we will begin by examining your tooth and determining if there is a way to save it. If the tooth is damaged, very often, we can place dental veneers or dental crowns on a damaged tooth, or use dental bonding, in order to restore it in both functionality and appearance. As a cosmetic dentist, we can perform these procedures in a way that is both comfortable and seamless. With many dental extractions the tooth can be pulled out directly while in the case of wisdom teeth, they may need to be surgically removed. We are capable of completing both types of procedures while keeping you relaxed.
Options for teeth replacement.
If dental extractions do become necessary, we recommend replacing your teeth immediately in order to prevent bone loss in your jaw. To do so, we offer dentures, dental bridges, and dental implants. Implants are the most permanent replacement solution, and they are the most effective for preserving the integrity of your jaw bone. If you want to simultaneously improve the overall appearance of your smile we also offer a teeth whitening procedure and we are an Invisalign® dentist that can straighten your remaining teeth.
Explore additional topics covered on our website:
Back to top of Other Services.