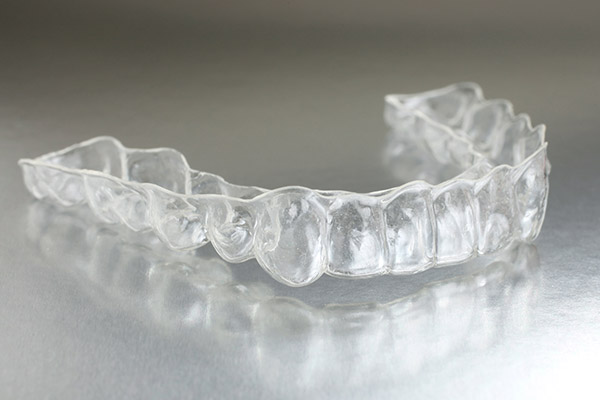 As an Invisalign® dentist in Bowie, we typically recommend Invisalign® for our adult patients. However, teens who have all their adult teeth can typically qualify for this procedure as well. If your teen is tired of living with crooked teeth and they want to begin an orthodontic treatment, this is definitely something you should explore. From a dentist perspective, we like the idea of beginning treatment senior year, because it provides parents with the opportunity to supervise the process at home and ensure that teens establish the routine and habits they need to guarantee a successful treatment. To start the process or to find out if your teen qualifies, call our office and schedule a consultation. In the meantime here is what you should know:
Teens Love Invisalign®
The reasons are clear – literally. The aligners used to straighten teeth are virtually invisible, which means they are obviously difficult to notice. For teens worried about wearing metal braces, this is an excellent solution, because they can straighten their teeth without worrying about the impact on their appearance. This alone can be a major benefit of wearing aligners.
As an Invisalign® dentist in Bowie, we also know teens love how convenient the entire process is. The clear aligners are meant to be worn for 22 hours a day, which means they come out to eat and to brush teeth. This means your teen can go out to eat with their friends and not worry about getting food stuck in between their braces. They can also eat a tub of popcorn without dislodging their brackets. This makes life far more fun. Additionally, since the aligners come out while they brush, the risk of developing cavities and stains is also decreased. If your teen plays in the band or plays sports throughout the year, they will also appreciate that they do not have to change what they do on a daily basis.
The Process
Straightening teeth with Invisalign® is similar to straightening teeth with braces. Pressure is applied to the teeth in specific ways to move teeth toward the right position. With braces, this is done using brackets placed on each tooth and a wire threaded between them. The wires are adjusted on a regular basis to keep teeth moving in the right direction. With aligners, the process is similar in that it all depends on specific pressure. The difference is that this is done using clear aligners that are switched out every couple of weeks when the current aligners become loose. Since this can be done at home, your teen will spend less time in our dental office and more time studying or being engaged in activities.
To learn more about the process or to find out if your teen qualifies for this treatment, call our office and schedule an examination with an Invisalign® dentist in Bowie. During the appointment, we will also be happy to answer any questions you may have.
---
Related Posts
March 14, 2020
Finding the right Invisalign dentist for you can be difficult, and it can be helpful to know useful tips for how to do so effectively. From knowing the proper way to search online to talking …
---